CASE STUDY: MUNICIPALITY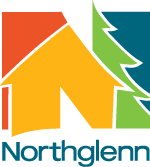 20-30
Hours Saved
Per Week
5,000
Pieces of Paper
Saved per Year
20 > 2
Minutes Processing
Employee Time Off Requests
"Before DigiQuatics, we weren't working with data, we were working with paper. The DigiQuatics dashboard is like my daily newspaper. I can quickly look at it and see exactly what tasks I need to take care of."
Steve Hanson, Aquatics Coordinator
City of Northglenn, CO
Consolidating Everything
Looking to put everything in one spot, and make the operation run smoothly; Northglenn took a splash with DigiQuatics.
When Time Matters
In managing multiple facilities, the biggest challenge and frustration can be all the paperwork and time required to do simple tasks like scheduling and handling time off requests. Steve Hanson, Aquatics Coordinator, describes a summer day which involves driving between locations, tons of paperwork on bulletin boards, and not being able to get ahead of his staff requests. "Handling Time Off used to take twenty minutes and now it takes two. You cannot put a price on being able to do this so quickly. Time Off matters to my staff and giving them a quick response really helps them feel like they are being taken care of," explains Steve.
Making sure the pool stays within healthy chemical levels is a top priority as an Aquatics Coordinator. Thanks to DigiQuatics, Steve knows when he is having pool chemical issues in real-time. He states, "It's really nice to get notifications so that I am in the know. I am always on my way out the door when a staff member is telling me about a problem." With alerts on chemical level issues, Steve is able to quickly resolve problems, avoiding pool shutdowns or unsafe conditions.
Data, Not Paper
Show me the numbers! Optimizing programming is one of the most difficult challenges at the management level. "In order to make any changes, we had to write down numbers on a clipboard every day for a year, just to make sure our decision was correct," Steve expresses. "We didn't know where we had time and pool space to add programs to bring in more revenue. However, the Attendance tracking feature of DigiQuatics has been the best development since Staff Scheduling." The data-driven analytics will show Steve exactly when the pool is the most and least busy and indicate trends so that management can make informed decisions on where to add and remove programs and classes. Steve mentions, "In a world where everything changes instantaneously, you need live data. With DigiQuatics, live data is so easy to work with."
About City of Northglenn
The City of Northglenn is a municipality located in the North Metro Denver, CO area. They have one indoor pool year-round, a seasonal outdoor pool, and a seasonal paddle boat facility, whose staff uses DigiQuatics to streamline and centralize operations across all sites.
---
Ready to save valuable hours every week for your city?