Patron Counts
Patron Attendance Logs and Analytics
assignment_ind Patron Counts
Track patron usage for your facility. Setup custom "areas" specific to your facility such as Hot Tub, Water Aerobics, Lap Swimming, etc... Keep records of the exact time patrons use each area. Our analytics platform will give you actionable insights on your patron counts. Select custom date ranges and visualize patron counts by hour, day, week, month, etc.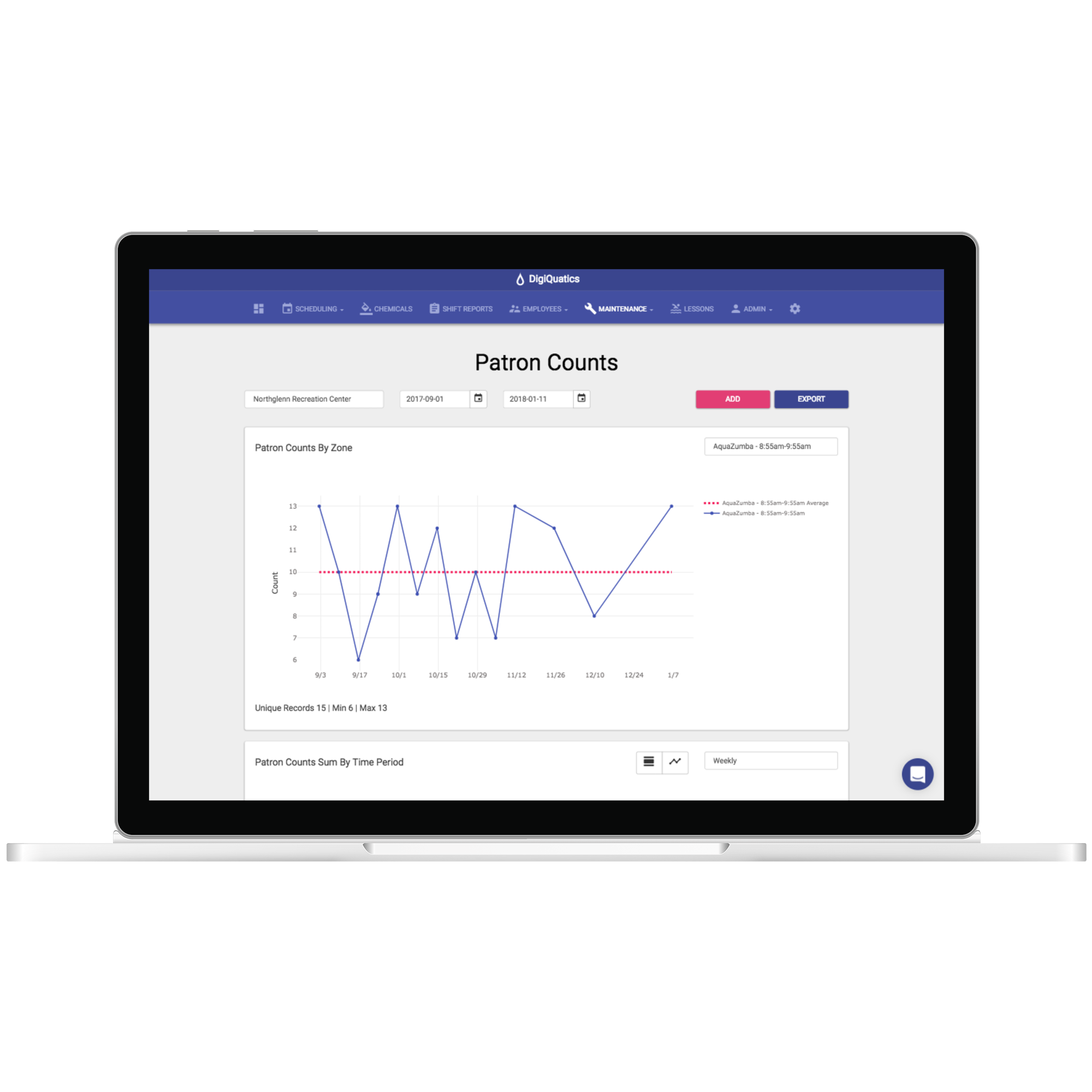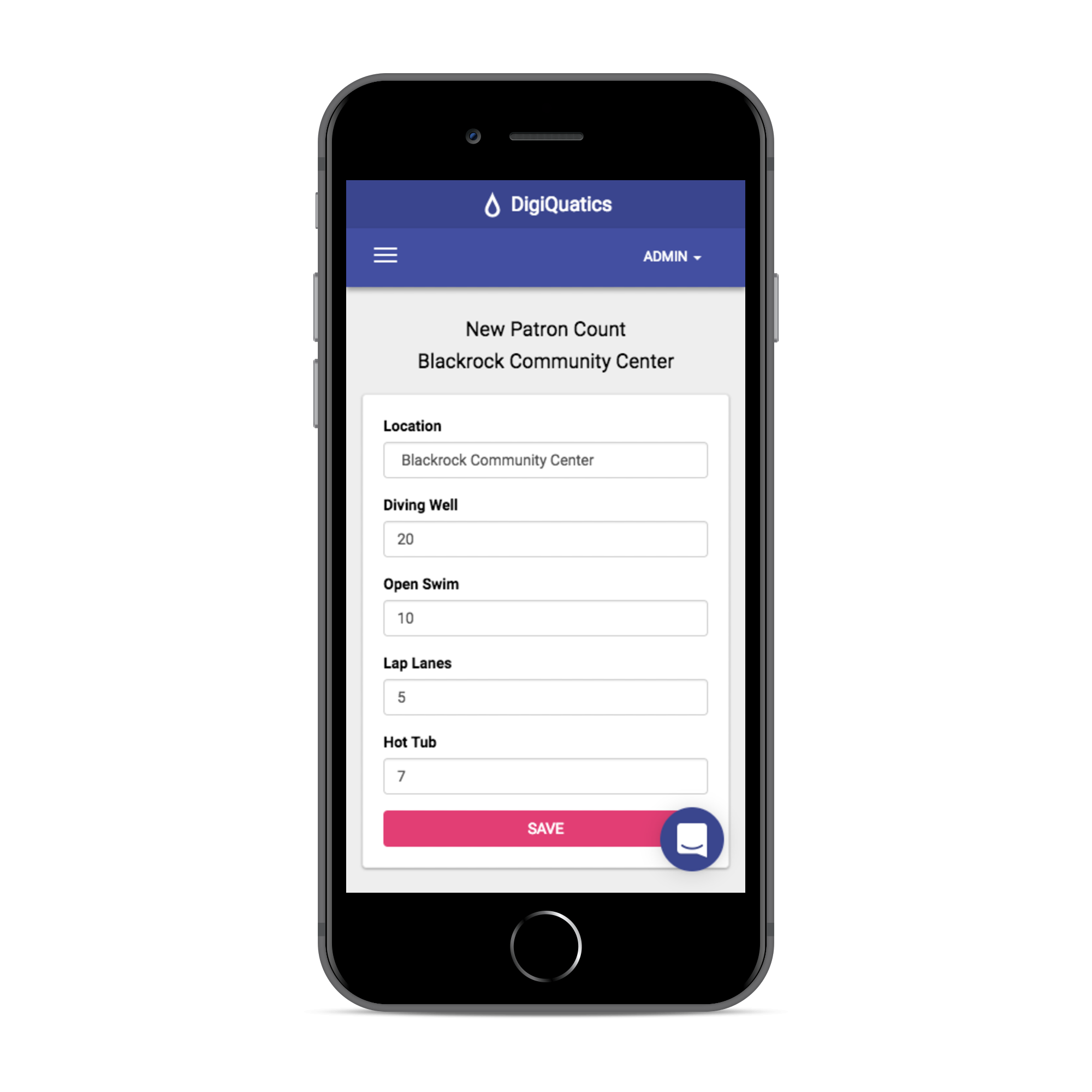 ---
Features
-Track patron attendance counts via any device
-Robust analytics and visualizations of your data
-Setup any number of custom "areas" for your facility
Benefits
-Easily communicate patron facility usage to your supervisor
-Identify busy and quiet times at your facility
-Backup logs of all patron attendance usage
Join the next wave in Aquatics.
Try it Out