Staff Scheduling
Scheduling, Time Off, and Sub Requests
event Staff Scheduling
Save endless hours by scheduling your lifeguards, instructors, and pool managers with DigiQuatics. Employees can manage their own availabilities, sub requests, and time off requests. Use our mobile website to view your schedule on the go. Whether you schedule by employee or by shift time, DigiQuatics helps you and your staff stay on top of your schedule.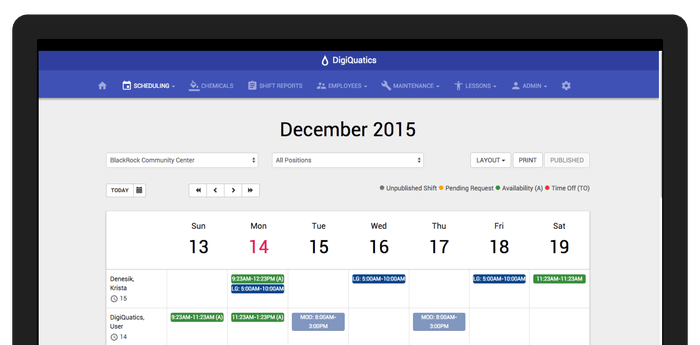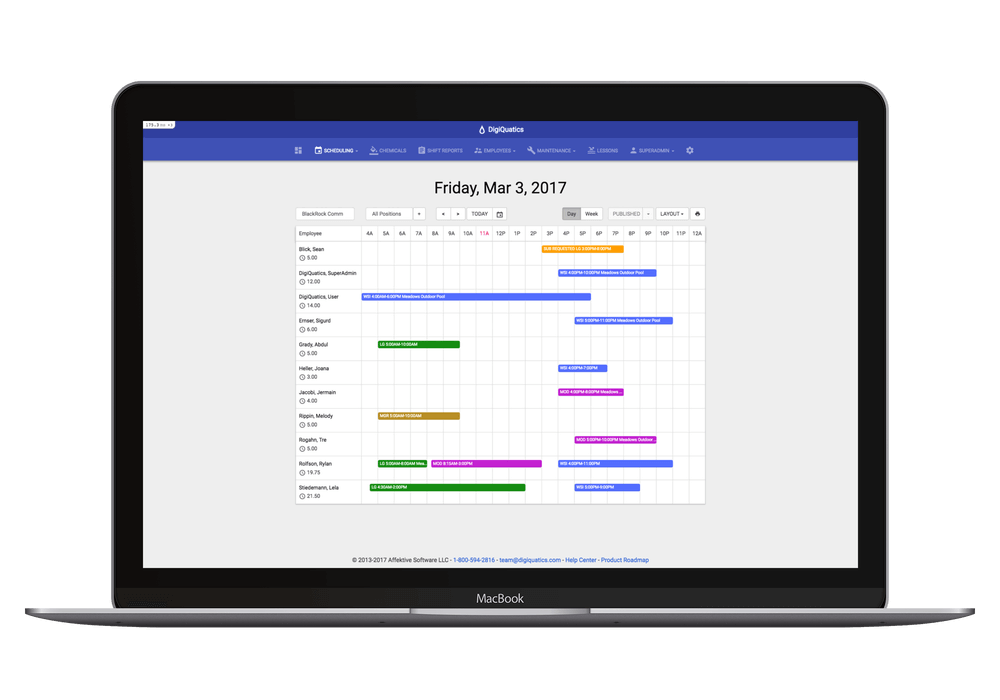 ---
Features
-Employee based mode (Schedule by employee A-Z)
-Shift based mode (Chronological by shift time)
-Export and print to PDF
-Assign custom colors based on position
-Cross location/facility scheduling
Benefits
-Easily schedule across multiple locations
-Schedule is always up-to-date
-Notification when younger than 16
-Track weekly hours per employee
-Mobile and desktop access
perm_contact_calendar Time Off Requests
Managing employee time off requests through DigiQuatics is quick, easy, and fun. Employees can submit time off requests online via their mobile phone or desktop computer. Once a request is submitted you will get an email alert that a time off request is pending supervisor approval. All time off requests feed into the schedule to help you schedule around employee needs.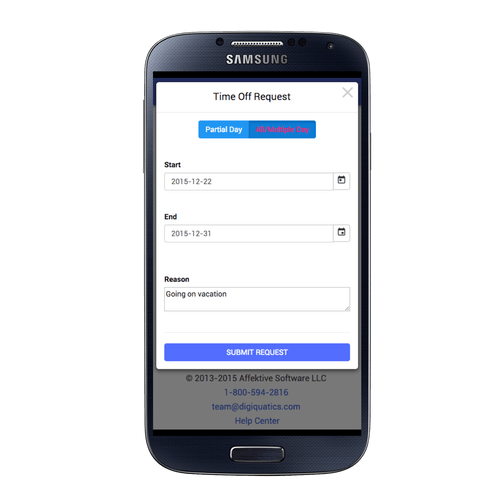 ---
Features
-Employees can submit time off requests online
-Approve and deny as supervisor
-History of all time off requests in one place
Benefits
-Time off requests integrate into building the schedule
-Notifications for time off requests pending approval
-Manage on the go with our mobile interface
cached Sub Requests
Using the sub request feature of DigiQuatics, employees will no longer have to fill out paper forms to request subs. Now, with a click of a button an employee can request a sub for their shift. As a supervisor you can easily manage, approve, and deny sub requests anywhere at anytime. Approved sub requests automatically update on the schedule, so your staff schedule is always accurate.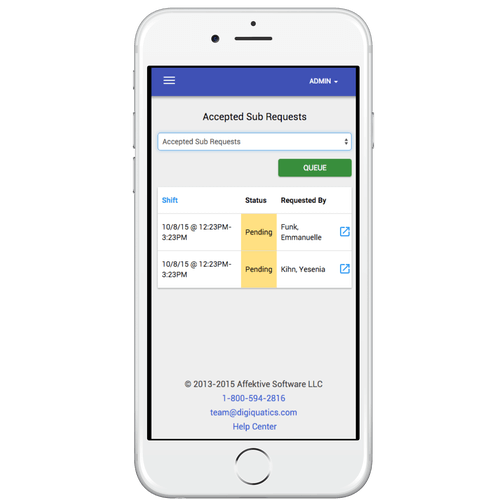 ---
Features
-Submit sub requests via mobile or desktop
-Unified queue for all pending sub requests
-Historical logs of all processed sub requests
Benefits
-Simple sub request management
-Automatic schedule updates
-Eliminate all paperwork around sub requests
1,022,273 shifts scheduled and counting.
Try it Out