Custom Checklists
Make sure daily tasks are getting done.
done_all Custom Checklists
Manage all of your facility checklists online with DigiQuatics. Create as many custom checklists as you need with any number of tasks. Using the DigiQuatics checklist feature you can track when each task is complete, by who, and at what time. Also, you can view all of your checklists in one place to track the progress of each one. Some popular checklists include opening tasks, closing tasks, sunscreen logs, first aid kit checks, and much more. But the choices are endless! Digitize your swimming pool checklists today!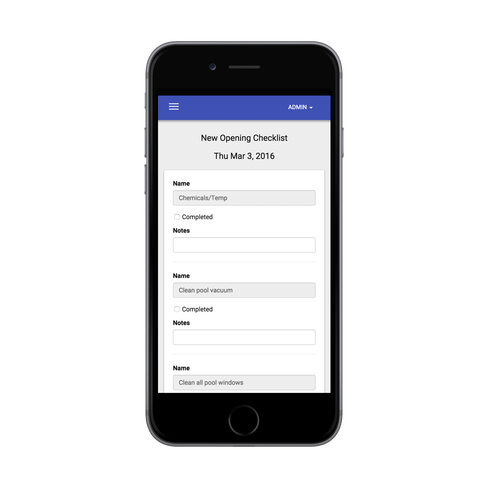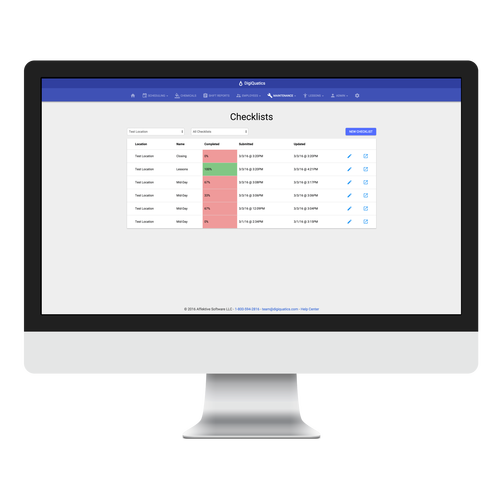 ---
Features
-No limit on the number of checklists you can create
-Add as many tasks as you need to a checklist
-Track progress of checklist in real-time
Benefits
-Improved risk management
-Checklist are timestamped, always know when a task gets done
-Keep your organizations checklists organized digitally
65,784 tasks completed.
Try it Out