Shift Reports
Shift Reports, Centeral Staff Communication, Save Reports, and Attachments.
assignment Shift Reports
Centralize communication across your aquatics department with online shift reports. Staff can submit reports anywhere with their mobile phones. Email alerts allow you to be instantly notified when a shift report is submitted. Stay informed by uploading incident and accident reports to the shift report. Keep track of common issues by logging your shift reports digitally.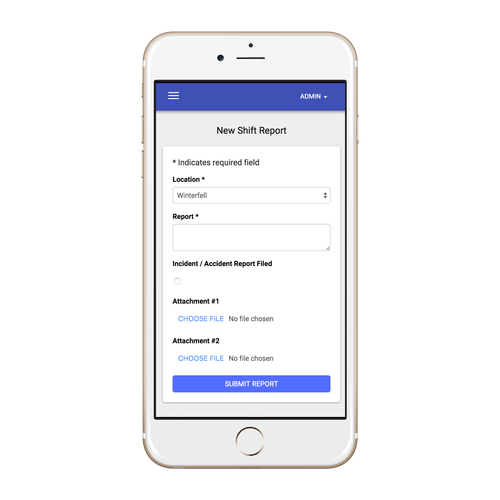 ---
Features
-Staff can submit shift reports via their mobile phones
-Upload incident / accident reports to store online
-Email notifications when a report is submitted
Benefits
-Improved inter-facility communication
-24/7 online access
-Reduce department liability by having a digital backup of all shift and incident reports
10,282 shift reports filled out.
Try it Out