Shift Reports
Centralized Staff Communication, Save Reports, Attachments, and Artifical Intelligence.
assignment Shift Reports
The days of writing your end-of-shift report in a notebook with a pen or pencil are over. Using DigiQuatics Shift Reports, staff can now submit shift reports with ease using just their mobile phones. By storing reports digitally, communication is now centralized across your entire organization. With built-in email and text notifications you will never be out of the loop again. The shift reports feature even includes attachments, so staff can take pictures or upload any documents to the report including save reports or incident / accident reports. Best of all, by storing reports in DigiQuatics you can now leverage modern technology to search and sort reports with a click of a button. We even use machine learning to provide "smart tagging" of reports based on keywords such as "pool pump." Shift Reports also leverages sentiment analysis, a "smart" service that gauges the mood or emotion of an employee's shift report.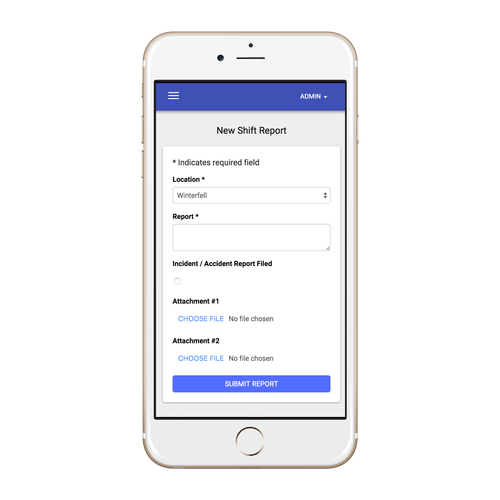 ---
Features
-Staff can submit shift reports via their mobile phones
-Upload incident / accident reports to store online
-Email and text notifications when a report is submitted
-"Smart Tagging" of shift reports using Google Machine Learning Services
Benefits
-Improved inter-facility communication
-24/7 online access
-Reduce department liability by having a digital backup of all shift and incident reports
-Manager can see "emotion / mood" of staff using sentiment analysis
20,020 shift reports filled out.
Try it Out