Chemical Records
Chemical Record Logs, Email / Text Alerts, and Analytics.
format_color_fill Chemical Records
Log and analyze all your swimming pool chemistry data with DigiQuatics. Employees can submit pool chemical record reading via our mobile app or web interface. DigiQuatics will also automatically calculate your pool saturation index (SI) and combined chlorine (ppm) for you. Analyze your swimming pool chemistry and saturation index trends with the analytics feature. With Custom Fields you can easily set which fields you need on a per pool basis, you can even add your own! Some customers track "Pump Pressure", "Flow Rate", and "Cyanuric Acid".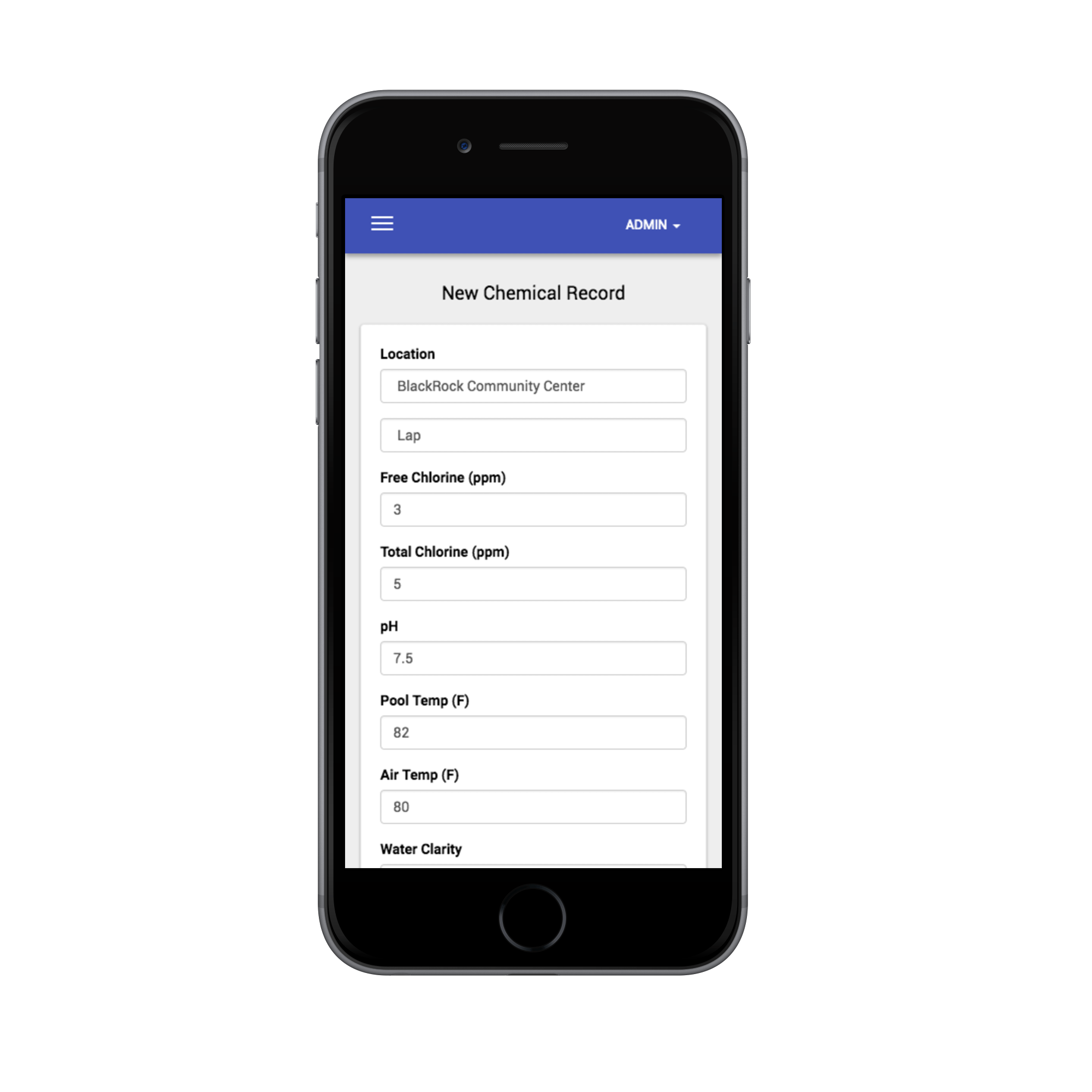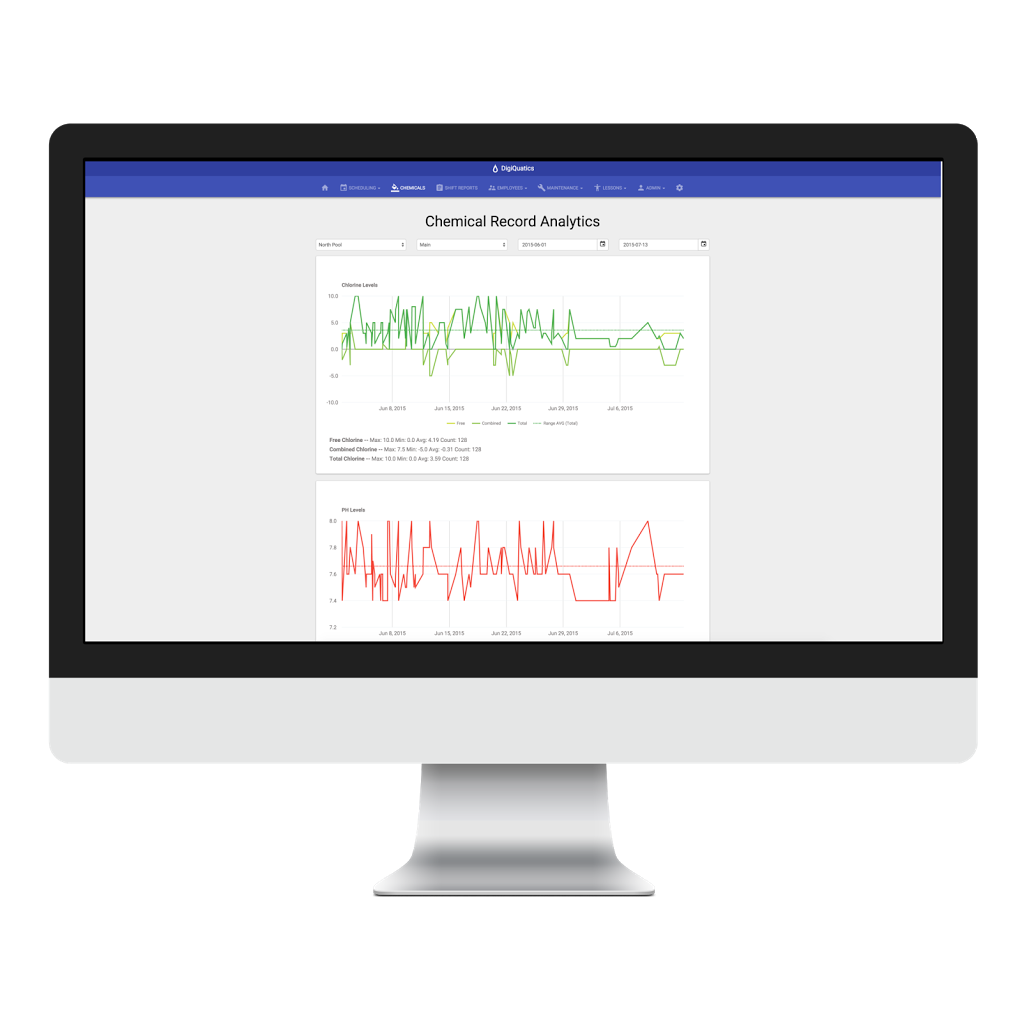 ---
Features
-Online storage of chemical records
-Web and mobile access
-Email and text message (SMS) alerts
-Calculate the saturation index (SI) automatically
-Export records at anytime
-Backed up in the cloud multiple times over
-Analytics platform
-Chemical dosage recommendations based on your pool size and chemicals
Benefits
-Simple compliance with health department regulations and inspections
-Smart recommendations based on your swimming pool's saturation index (SI)
-Always keep up-to-date about critical issues with text and email alerts
-Gain valuable insight about your pool chemistry using our analytics platform
-Customize and add the fields you need on a per pool basis
407,464 chemical records stored.
Try it Out