Messaging
Text and Email Communication Platform.
message Email and Text Messaging
Easily messages all of your employees from DigiQuatics. We support both emails and text messages via DigiQuatics. You can message individual employees, employees by position type such as "Lifeguard" at all locations or a specific location, as well as all employees at a specific location. With our history log you can view, search, and filter any messages sent with DigiQuatics.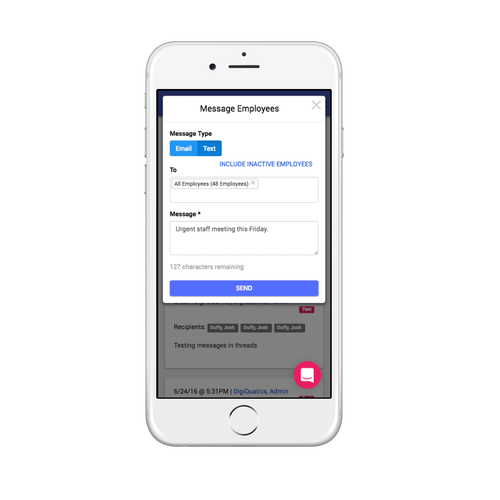 ---
Features
-Email and text message (SMS) notifications
-Messaging platform for supervisors to send location or department-wide announcements
Benefits
-Simple messaging and communication with your employees
-Always up-to-date employee information
447,509 emails and text messages sent and streamlined with DigiQuatics!
Try it Out