Maintenance Tracking
Maintenance Issue Tracking, Alerts, Photo Uploads.
build Maintenance Tracking
Track swimming pool and facility maintenance issues with DigiQuatics. Employees can submit any issue via their mobile phone. All issues are stored in an "open" queue for supervisors and maintenance workers. When closing an issue you can provide comments. All issues will have an employee, date and time stamp to provide a detailed history. Use alerts to be notified of any urgent issue via text message (SMS) or email.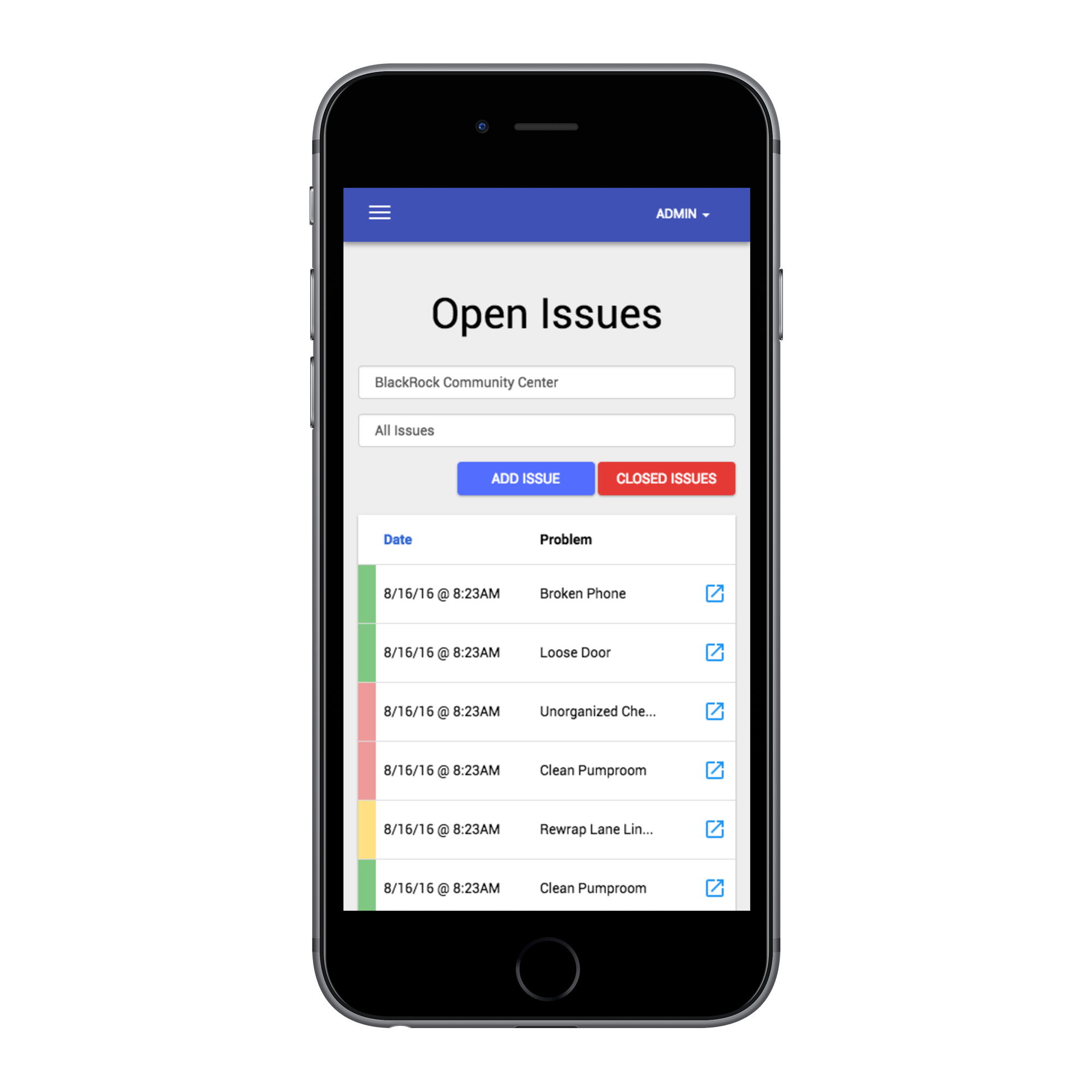 ---
Features
-Submit maintenance issues via mobile phone
-Historical log of all pool and facility maintenance issues
-Email and text (SMS) alerts for slide inspections
Benefits
-Track who opens and closes facility maintenance issues
-Digital backup of all maintenance issue reports for your swimming pools
-Employees can flag issues
-Identify common problems at your swimming pool
-Always be in the loop with email and text message (SMS) alerts
5,709 issues created.
Try it Out