Model Aquatic Health Code
Model Aquatic Health Code Aquatic Facility Inspection Report.
Coming Summer 2018!
content_paste Aquatic Facility Inspection Report
Keep your facility compliant with the CDC Model Aquatic Health Code Module in DigiQuatics. Easily complete the Aquatic Facility Inspection Report checklist from any device! Store all of your previous inspections online and track your "grade" overtime. Use alerts to stay on top of violations. DigiQuatics can even automatically create "tasks" for any violations so you can take action to get compliant.

Interested in this feature? Email us at [email protected] if you want to help design it.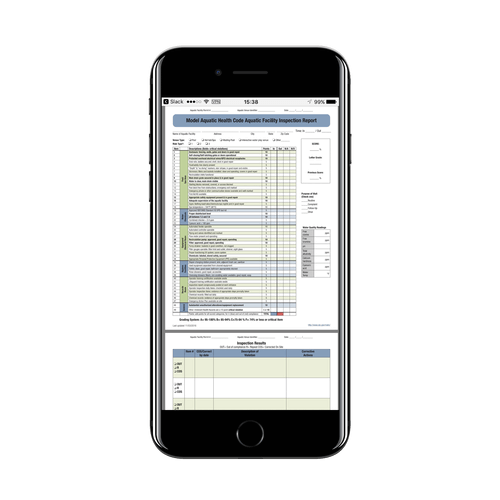 ---
Features
-Keep all of your aquatics facility inspection report online
-Track your "grade" over time to ensure and work toward 100% compliance
Benefits
-Automatically create tasks to correct violations
-Get alerts of violations
Improve your risk management and go digital today!
Try it Out